Universal Studios Florida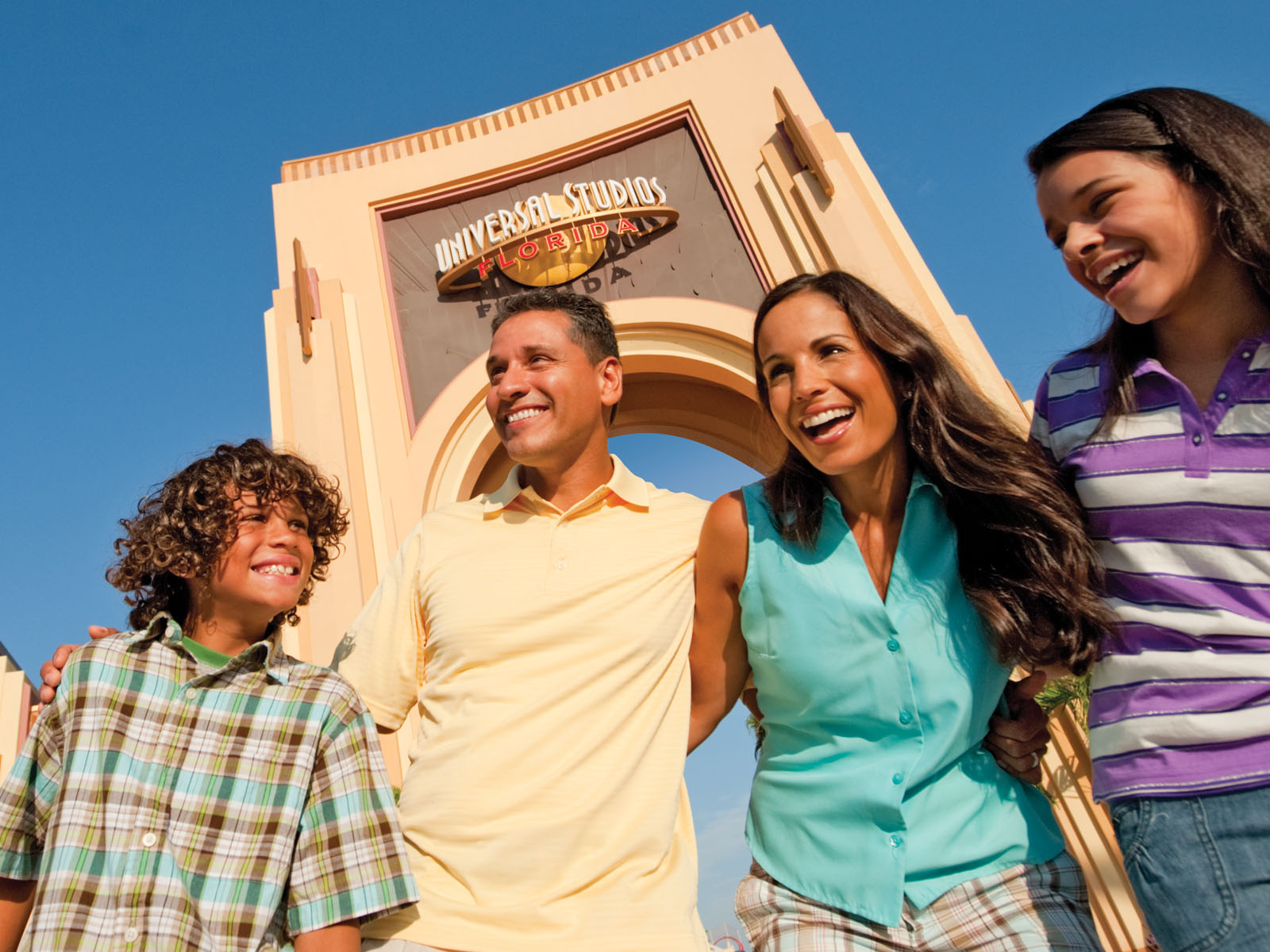 From some of the most monumental movies Universal Studios in Orlando brings you some of the most enticing rides! Inspired by classic and widely known movies and television shows the theme park is strongly influenced by the filming industry. Universal Studios is one the most popular theme parks in Central Florida.It is split up into five separate zones; each with their one unique set of rides attractions and themes. These include; Hollywood, New York, San Francisco, World Expo, Production Central, Woody Woodpecker's KidZone and The Lagoon. With an abundance of rides and entertaining themes the Universal Studios Orlando Theme Park is a fast growing fan favorite!
The Wizarding World of Harry Potter – Diagon Alley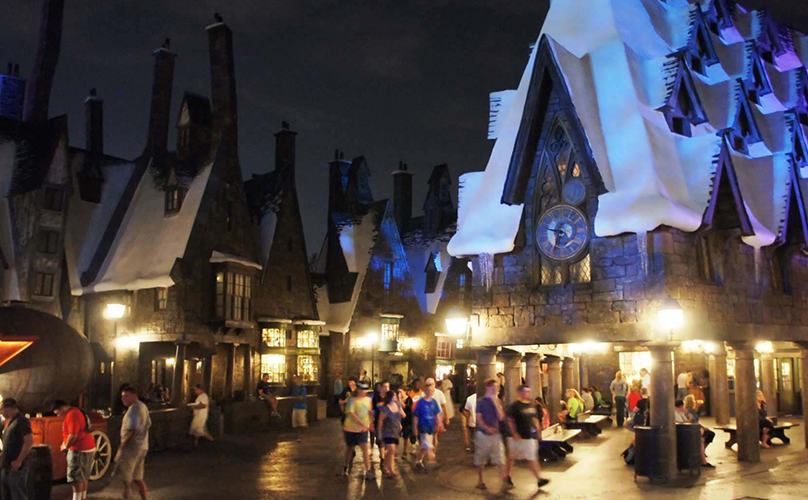 In the sequel to the amazing and fascinating world of Harry Potter comes, The Wizarding World of Harry Potter Diagon Alley! The attention to details will transport you to a new place where anything can happen. At first, you'll see the amazing King's Cross Station where by entering into the famous platform 9 ¾ which will allow you to take the Hogswarts Express to Hogsmeade in Islands of Adventure (make sure you got your Park-to-Park tickets to enjoy this swift ride with many surprises along the way!). As you pass through the arch and walk the cobblestone road, you'll be amazed with Diagon Alley, the magically concealed shopping precinct. This is a great place to buy any souvenirs from authentic wizard robes in Madam Malkin's Robes for all Occasions, and also in Wiseacre's Wizarding Equipment. You can quench your sweet cravings in Florean Fortescue's Ice Cream Parlour. Don't forget to have your meal at the famous Leaky Cauldron, which serves a hearty dish, with authentic British pub fare. Pay special attention cause if you are a practitioner of the "dark arts", you'll find and wander through the narrow alleyway of Knockturn Alley, which you'll enjoy Borgin and Burkes a shop that will offer a variety of assorted Dark objects such as Death Eater masks, skulls, and other "sinister" items. But, a visit to Diagon Alley will be incomplete if you don't stop at the magician's bank, Gringotts. This one will be located at the very end of this Wizarding place. Flanked by a fire-breathing Dragon, you'll see right away the passage to its amazing lobby. There, you'll see goblins working hard. To enter into the groundbreaking multi-dimensional and immersive ride, Harry Potter and the Escape from Gringotts, you'll have to walk through the cavernous passageway underground. This spectacular attraction will be to die for, as you meet Harry, Ron and Hermione through this cannot-be-missed action-packed attraction!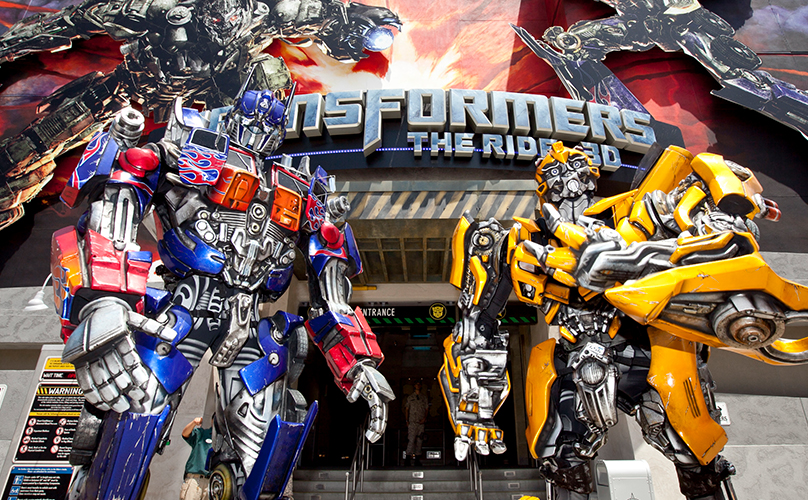 Located in Production Central it is one of the most action-packed rides in Universal Studios Florida. The battle between the Decepticons, lead by Megatron, vs the Autobots, lead by the amazing Optimus Prime, continues! This time you are on the front of the battle as you are inside the EVAC vehicle. Filled with adventure, and amazing blend of real special effects and those shot in HD 3D. The 13th different HD screens will make you feel as if you are part of the action. You'll feel as if you are inside a real Transformer movie! From start to beginning, one set after the other, you won't know what is real and what is not. The take your place in the battle for peace in the galaxy, you won't be disappointed! Autobots, transform and roll out!
Despicable Me Minion Mayhem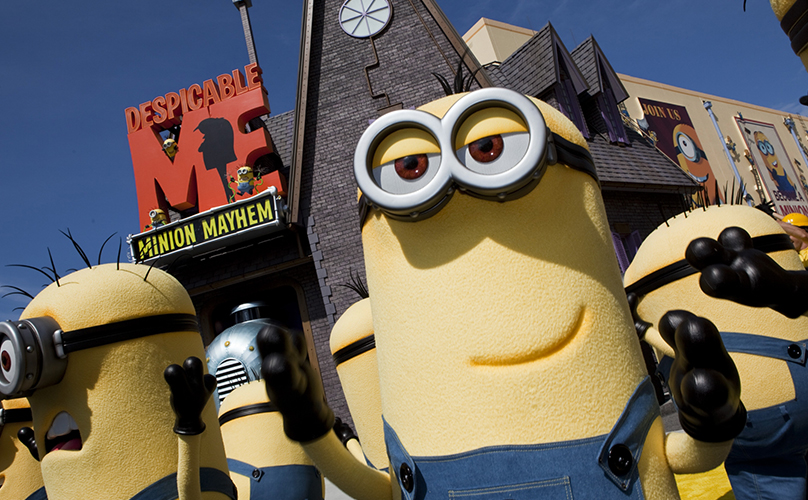 Get ready to be immersed in the strange world of super-villian Gru and friends. Guests are converted into minions on this over-the-top 3-D simulator that carries you on a heartwarming hilarious journey. Experience twists, turns, vertical drops as you get totally lost in this unpredictable and zany world of Minions.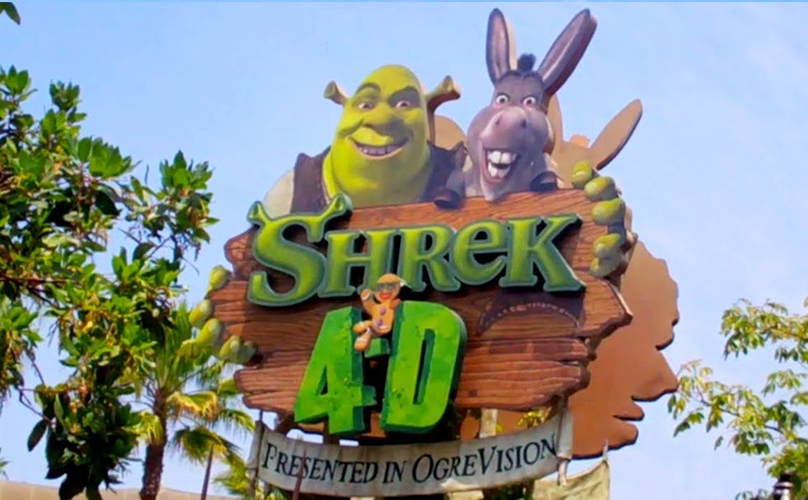 Ready to be enveloped in this fun filled adventure in 3D proportions? Experience Shrek like never before in this family fun adventure on the big screen! It's called 4D for a reason, other than the average 3D movies that are quickly becoming popular; Universal utilizes a series of special effects that make you feel like you're inside the movie! From actual fire, to rain and explosions to will feel every aspect of this Shrek legend! (Located in the Production Central section of the theme park.)
Men in Black Alien Attack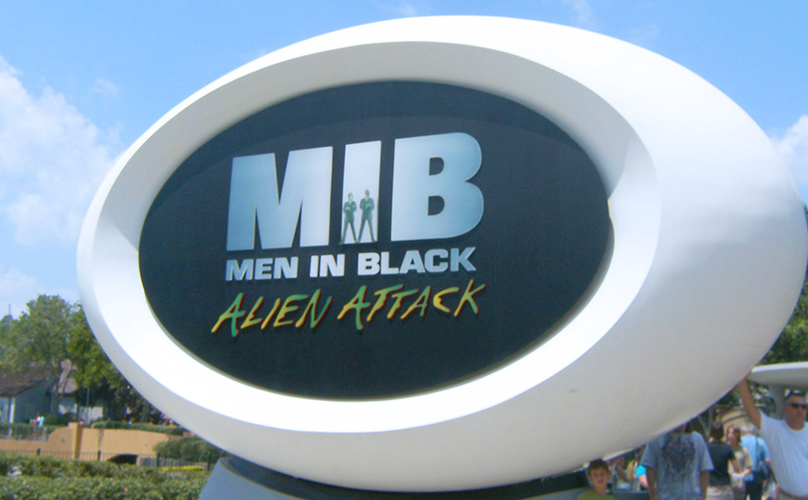 Join the ranks of recruits fighting to keep earth safe from species of alien from outer space. It's not little green men that frighten the men and black, some of the cutest little creatures are the deadliest and some of the vilest looking beings are the ones you should be cuddling! Take your blaster and score points in this crazy ride of twists and turns with extra terrestrials around every corner! (Located in the World Expo section of the theme park.)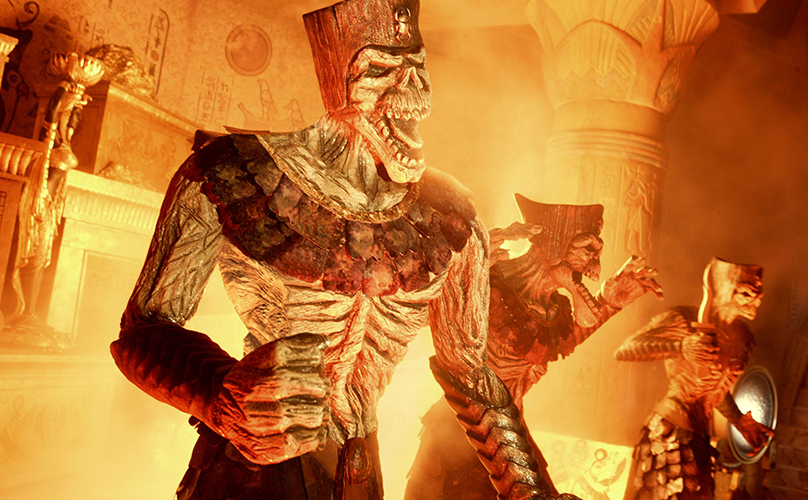 Journey deep into the heart of an ancient tomb and unlock secret mysteries as to the strange world below. But be weary, even when entering a long forgotten and unvisited tomb the races of ancient played with which craft, sorcery and curses! (Located in the New York section of the theme park.)
2 Park Ticket – Adult Ages: 10 and Up The 2-Park 2-Day Base Ticket entitles guest admission to EITHER Universal Studios Florida™ OR Universal's Islands of Adventure™ per day. Ticket is valid for any two – five (2-5) (Depending on amount of days chosen) calendar...