Fun Spot America Theme Parks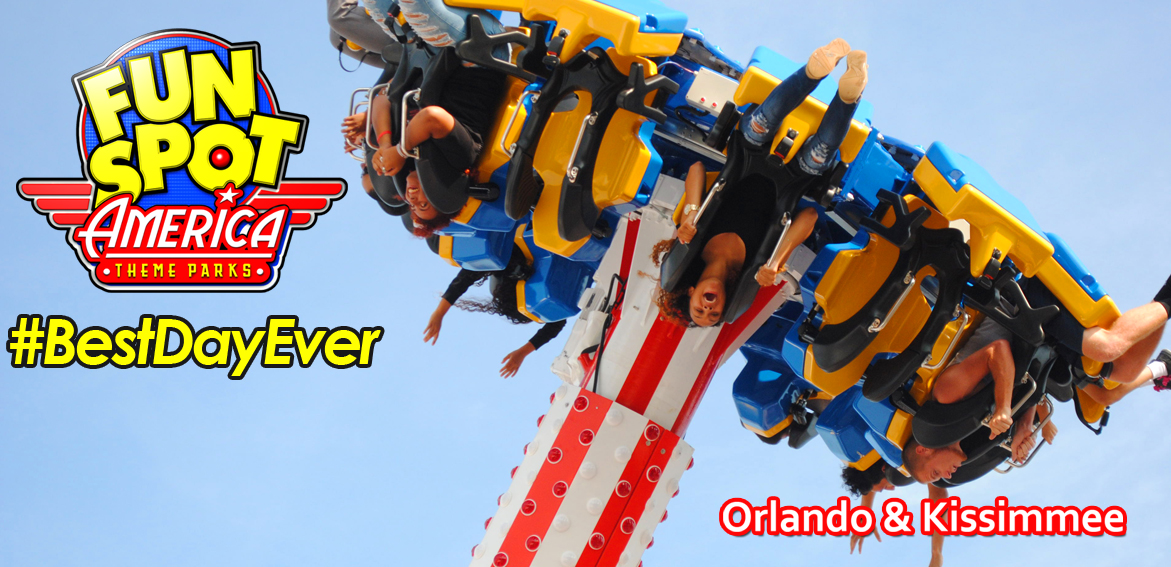 Immerse yourself in Orlando's #1 fun spot in Orlando and Kissimmee that offers top shelf entertainment for a low price, home to the world's tallest sky coaster offers entertainment for the entire family.
SkyCoaster, Fun Spot's centerpiece attraction, towers a daunting 300 feet above street level proving a near vertical drop to the pond below.
With free parking, Fun Spot has easy access to the main highway just minutes from the major hotels.  With an unlimited pass enjoy everything that Fun Spot has to offer including four major kart tracts, ten exciting thrill rides, eight pre-school rides and last but not least, the world's tallest skycoaster.
Tracks & Rides
Gentleman, start your engines.  Get ready for the wildest adventure ever on one of Fun Spot's four multi-level tracks. Improve your skill level as you challenge others to an extreme race around these  mile track.
Extreme Go-Kart Tracks
Vortex
Challenge your skills on this YELLOW track featuring steep 32 degree banking curves as you maneuver around a vortext track that ascends to 4 stories high.
Chaos
For intermediate levels BLUE track, enjoy a doubleseat ride as you hang on for turns and twists on this multi-level course.
Road Course
Test your skills in this classic GREEN Track at speed and curves as you challenge your friends throughout the course.
Slick
Hone your racing techniques on this all-new RED track featuring a challenging slippery wet surface
Thrill Rides
Power Trip Coaster First-time-ever, Fun Spot USA is featuring it's all-new roller coaster that actually spins it's guests out of control while creating surprises around every turn.
Screamin Eagles Jump into this flying bird and create your own unique flight experience by controlling both the front and back flaps.
Kid Spot
Kiddie Bumper Cars
Kids can experience all the excitement on a smaller scale of bumper cars
Kiddie Coaster
Check out the slow speed coaster with wonderful dips and drops
CastleMania
In this mini fun house, kids can jump, bounce, slide and scream with all their friends
Carousel
An American icon, children will just love the legacy ride on the horse of their choice.