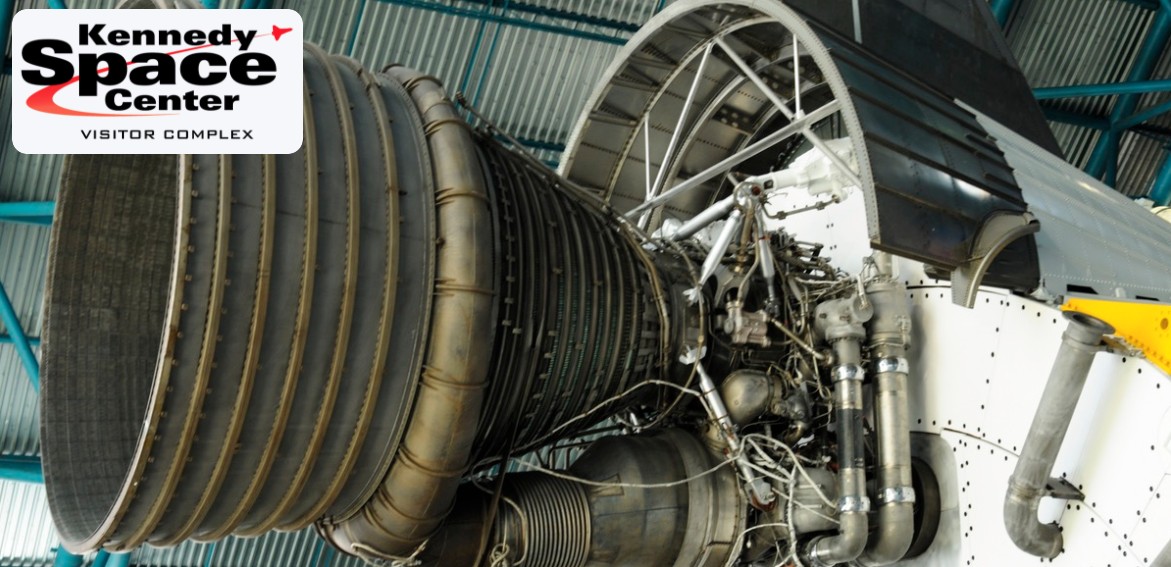 America's gateway to space since 1956, Kennedy Space Center has been sending men into space for the last 60 years. Beginning with the first space lunar program in 1960 that put a man in orbit, to the Ulysses Mission in the 21st century, NASA continues to be a leader in the race to explore the universe. Discover the sights and sounds of famous astronauts who boldly went where no man has gone before. From the famous words of "this a small step for a man, a giant step for mankind" to "Houston the Apollo has landed" immerse yourself in the place where it all happened. Explore the world's largest space museum that houses a comprehensive collection of memorabilia and exhibits. See breathtaking space-shuttle launches, get behind the controls of a space simulator, strap into the G-Force trainer, or listen to the countdown as you prepare for your own "Shuttle Launch Experience."
Kennedy Space Center Attractions
Kennedy Space Center Tours
Discover the place where space exploration all began. From the assembly of the gigantic Saturn V Rockets that powered the Apollo mission to the Space module that landed on the moon, get an up close view by taking a tour. Choose from either the KSC Explore Tour, the Cape Canaveral Early Space Tour or the KSC Launch Control Center Tour. View the huge structures that house every aspect of space exploration from design to launch, from control to the landmark vehicle assembly area. Explore NASA KSC's headquarters, mission control, the Space Shuttle's launch pad, and then wrap up your mission with a stop at the Space Shuttle's landing facility.
Shuttle Launch Experience
Strap into the seat and hear the sights & sounds of veteran astronauts as they make your first space shuttle mission come to life. Hold your breath during the ground trembling launch, feel the sensation of G-Forces as you lift off, watch as amazing video screens give you a glimpse of the sights outside the spacecraft. Enjoy the breathtaking views of the planets as the gravitational forces begin to pull you to the earths surface.
IMAX Space Films
Explore the strange new world of space exploration with Journey to Space and A Beautiful Planet. View rare footage of actual missions that include all the authentic sights and sounds of the actual trip.  Be propelled over one quarter-million miles from the earth's surface as you prepare to walk on the moon. Rendezvous with astronauts in the International Space Station after you blast-off with Russia's Baikonur Cosmodrome. Experience the thrills, challenges, and set-backs in days-gone-by during the race to space.
Astronaut Encounter
Ever wonder about the life of an astronaut? At the Astronaut Encounter, people from all walks of life can experience a personal encounter with the men and women that risk their lives in space. Among the billions of people upon the face of the earth, nearly 500 people have ever ventured into space. During this intimate briefing, guests will have plenty of time to get up-close and personal with real astronauts.
Eye on the Universe
From the limits of space, The Hubble Telescope captured the most breathtaking images known to mankind. The powerfully stunning images expanded mankind's knowledge of the universe. As the Hubble's successor, the James Webb Telescope, maintains an eye on space, you'll be amazed as you take a journey through the universe unlocking secrets from before time.