Sleuths Mystery Dinner Show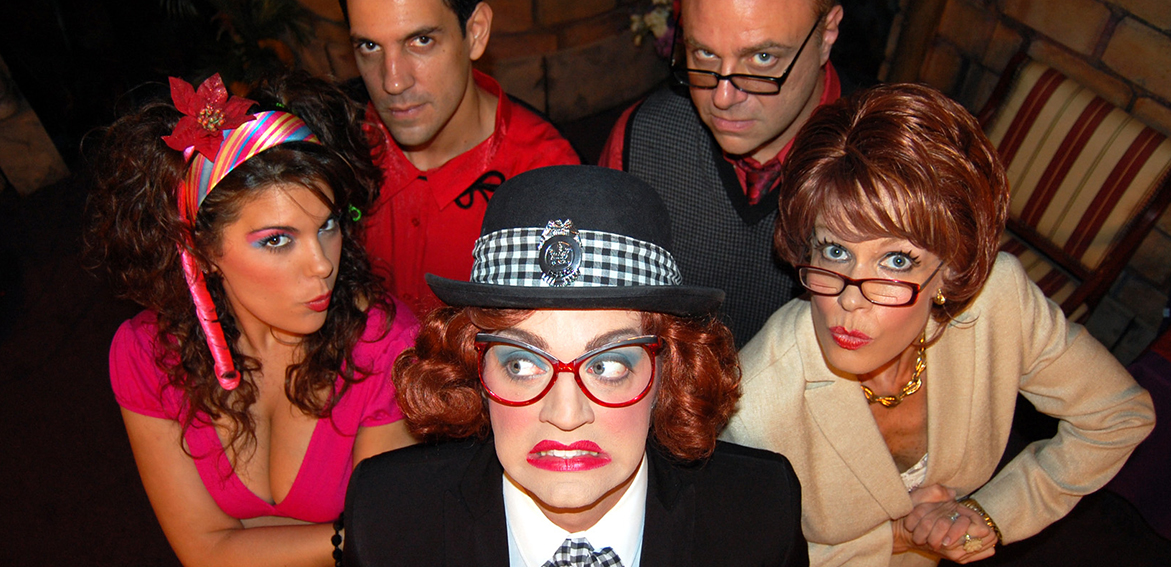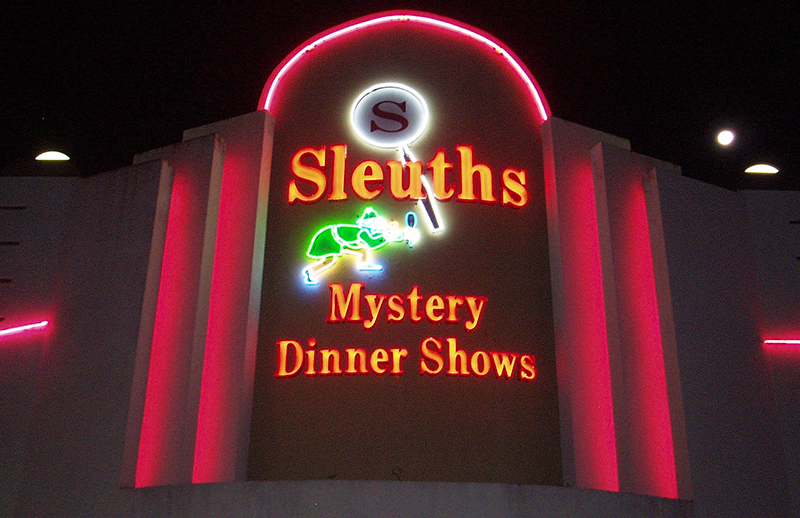 Captivating audiences of all ages, Sleuths Mystery Dinner Show offers a night of suspense, intrigue, mystery and a whole lot of laughs. Hosting shows from three charming theaters with a 250 seating capacity, Sleuths combines both a mystery comedy show and a scrumptious piping hot dinner to boot. Hone your detective skills when you and your party help solve the classic mystery. You'll be falling off your chair when you help solve the crime at Lord Mansfield's, determine if Scott should marry Tim, discover the hidden gem at Squires Inn,  orgather clues to see who made G.K.'s 80th birthday his last. Be prepared to laugh through the entire evening as sleuths transports you to a world of mystery and intrigue. Each night, Sleuths presents one of fourteen different suspenseful mysteries which require audience participation.
The Menu
Enjoy pre-show comedy act combined with a savory hot and cold hors d'oeuvres including dinner rolls & butter, signature cheese spread with crackers and a fresh salad.  Hone your investigative skills and your appetite for Sleuth's famous Mystery Dinner that offers three amazing entrees.  Your choice of Honey-glazed Cornish game hen with herb stuffing, Prime rib dinner with baked potato, or Four cheese lasagna with vegetables.