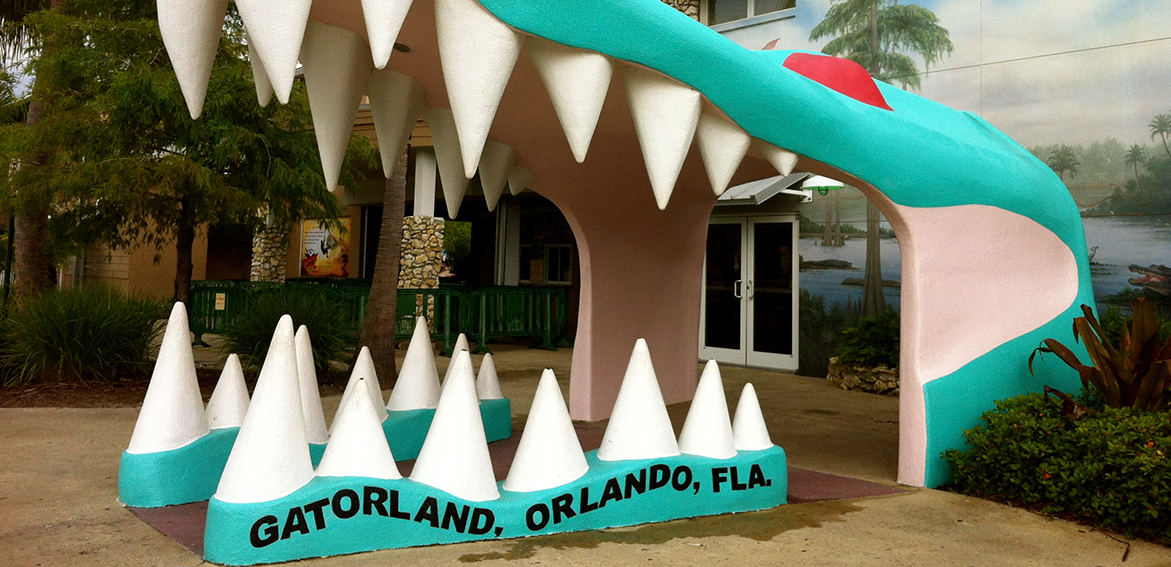 For more than 60 years, Gatorland has been creating Fun, Smiles, and Special Memories for millions of visitors who have entered through its world famous gator mouth entrance. Located between Orlando and Kissimmee on the South Orange Blossom Trail, Gatorland is one of Central Florida's classic attractions, and provides a unique and natural alternative to the larger theme parks of today. Founded by the late Owen Godwin in 1949, and still privately owned by his family today, Gatorland is a 110-acre theme park and wildlife preserve, combining "Old Florida" charm with exciting, new exhibits and entertainment, making it Orlando's best half day attraction®. Known internationally as the "Alligator Capital of the World ®," Gatorland provides affordable family fun showcasing thousands of alligators and crocodiles including four extremely rare leucistic "white" alligators. The free-flight aviary, petting zoo, one of a kind animal shows, natural alligator breeding marsh, and the "thrilling" Screamin' Gator Zip Line will ensure your day will be filled with Fun, Smiles and Special Memories!
Get up-close and personal with gators, crocs, birds, turtles, zebu, deer and much more! Enjoy one-of-a kind shows like the Gator Wrestlin' Show where you can sit on the back of a real alligator! Cheer on the stars of the famous Gator Jumparoo as they jump 4 to 5 feet out of the water. Then head on over to the Up-Close Encounters Show where you can expect to find the unexpected!
Feed the lovable animals at the petting zoo and the aviary. Then head out to the Swamp Walk or Alligator Breeding Marsh and Bird Rookery where nature is in charge and every visit is unique!
Don't forget to visit Pearl's Smokehouse for some good ole' fashion comfort food before you head on over to the award winning Gift Shop where you can find everything from t-shirts and plush animals to specialty items and limited edition pieces.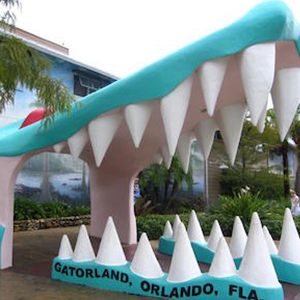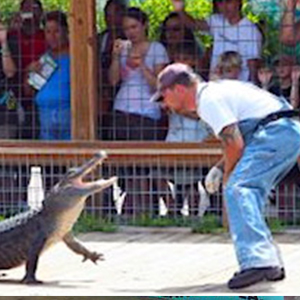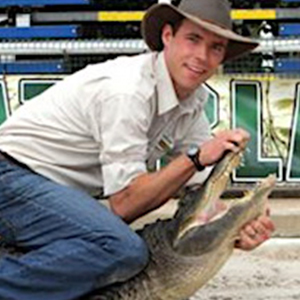 SCREAMIN' GATOR ZIP LINE
Clip in and zip off on an exciting outdoor adventure with the all-new Screamin' Gator Zip Line at Gatorland. Your journey will take you along 1,200 feet of high flying, heart pounding adventure fromsome of the finest zip line towers in the world. Standing over seven stories tall, these amazing towers feature multilevel launch pads and breathtaking views from high above the treetops.
Soar through the air and defy gravity over some of the theme park's star attractions – including Cuban and Nile crocodiles – before heading over the Alligator Breeding Marsh, complete with one hundred and thirty giant alligators watching from below!
Screamin' Gator Zip Line is a separate attraction and does not include the general admission price to Gatorland.
FEATURES AND REQUIREMENTS
  Launch from heights of up to 65 feet
  Soar across five intense zip lines ranging in length from 230 feet to more than 500 feet, and carefully cross a swinging bridge over the park's main walkway.
  Fly at speeds near 30 miles per hour over alligators and crocodiles. Equipment (helmet, gloves and harness) provided.
  2 hour experience
  Participants must wear closed toe shoes. Skirts, dresses, and short shorts are discouraged.
  Participants must be at least 37″ tall and weigh no more than 275 lbs, and must fit safely into the zip line harnesses(Guests may be required to weigh in at time of participation).
  No cameras, cell phones, video equipment including GoProTM HD cameras and other personal items may not be takenon your adventure. Secure lockers will be available for storing your belongings.
  Guests will be required to sign a Release, Liability Waiver.
  Reservations are required in advance by calling 800-393—5297
  Cancellations: 48 hours in advance cancellation required for full refund on your zip line reservation. If you need tochange your launch date or time, please contact Gatorland a minimum of 24 hours prior. If your launch is canceled due to inclement weather, a rain check will be issued for a future launch within one year from the date of your originally scheduled visit.
HOURS OF OPERATION: OPEN DAILY 10AM – 5PM
Directions:
Gatorland® is located on Hwy 441 just north of the Orlando – Kissimmee line in South Orlando, only 15- 20 minutes away from Walt Disney World®, Sea World® and the Orlando International Airport.
14501 S. ORANGE BLOSSOM TRAIL, ORLANDO, FL 32837