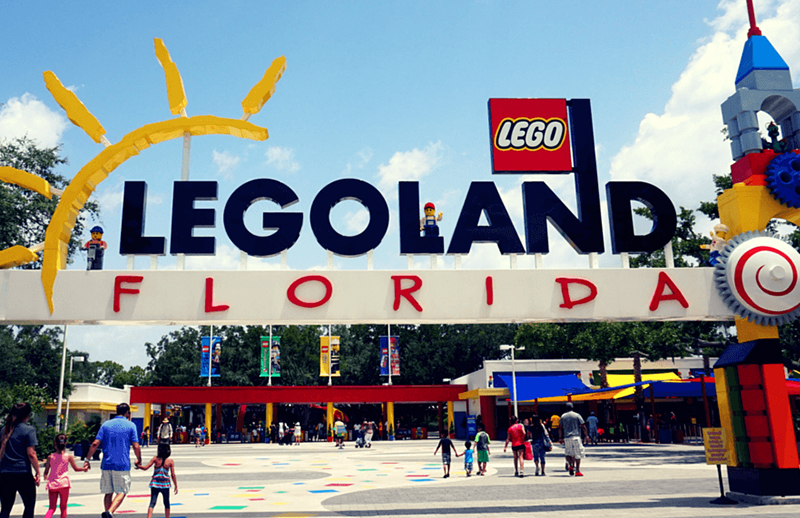 Ever since childhood, the ever popular LEGO toys were around. These small bricks interlock to create whatever you so desire. With sets that required you to follow the instructional manual or just plain boxes of bricks, your creativity was always encouraged when you were playing with these fun little blocks. Now, as we all get older our kids are playing with these unique and fantastic little toys. Just a few blocks can bring hours and hours of entertainment, so what could possibly be better than an assortment of bricks? An entire theme park dedicated to the fun and creativity these little bricks encourage!
LEGOLAND Florida will is located where Cypress Gardens previously was; with such a prime location the LEGOLAND theme park is directly in the center of all the Central Florida action. Taking its place next to Walt Disney World and Universal Orlando, LEGOLAND quickly become a top competitor for visiting tourists.
LEGOLAND is compromised of an abundance of exciting rides pertaining to LEGO themes. With the LEGO world constantly expanding, you'll have a lot of exploring to do!
Now is the time to look into this exciting attraction! Many were concerned that the astonishing beauty of Cypress Gardens would be lost when the building of LEGOLAND began. However, that beauty was preserved.
LEGOLAND Florida is one of the biggest LEGOLANDs ever made. With an assortment of attractions, a Water Park, and a specially themed hotel, you can expect a brick-ton of entertainment!